New interview of Olivia by Bee Shapiro and portrait by I Tiner for The New York Times! Read the interview below and take a look at the high quality photo by clicking on it!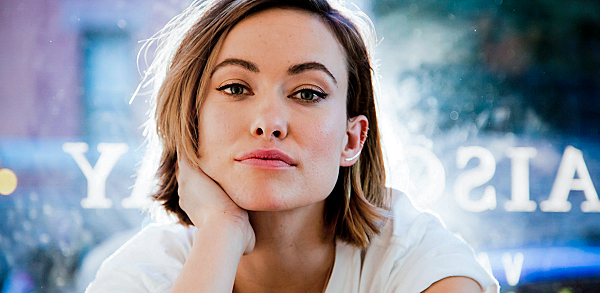 Olivia Wilde, 33, is known for her work as an actress, but these days she is trying on multiple roles. Recently she was the executive producer of "Fear Us Women," a documentary that follows a volunteer soldier in the YPJ, an all-female Kurdish army. Also keeping her busy: acting in and producing the crime drama "A Vigilante," out later this year, and touting True Botanicals, a skin care line she has invested in. Born in Manhattan, raised in Washington, D.C., and now living in Brooklyn, Ms. Wilde uses her days off to pop into the Brooklyn Museum for First Saturdays or to do hip-hop yoga in Union Square. Find out more about her wellness and beauty routine, below.
When I meet Olivia Wilde in Clinton Hill, Brooklyn, I find her in a big bay window seat at one of her favorite local spots, the sunlit Maison May café. She orders a latte, we spill out the contents of her bag to talk about her favorite things— including the beauty essentials from natural skin-care brand True Botanicals, for which she is chief brand activist—and we immediately get deep into politics. If I walked away from my conversation with her thinking one thing, it was this: Even in a world getting exponentially more informed every day, Wilde makes smart, involved, and well-read look cooler than ever.
Skin Care
I do enjoy the ritual of my morning. It helps me wake up psychologically as much as physically. I wash with True Botanicals Hydrating Cleanser — it's really gentle. Then I spritz on some of the Nutrient Mist. Of all the True Botanicals products, it's one of my favorites. It always smells amazing. I use the brand's face oils, too. If I'm having breakouts, I use the one they have for clearing up skin, and then the tinted SPF. If I'm running around, I like Ursa Major Essential Face Wipes because they clean and moisturize at the same time.